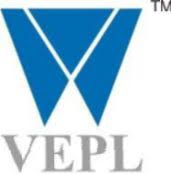 Axial Lead Resistors
Radial Resistors
Open Type Resistors
Ceramic Resistors
Shunt Resistors
Aluminium Resistors
Rhoestats
Space Heaters
Test Systems
Load Banks
RF & Microwave
Power Electronics
Variturn Electro Products Pvt Ltd : Applications for Resistors
Automotive
Lighting
Automotive
Automotive
Automotive

is a Authorized Distributor of Variturn Electro Products Pvt Ltd products in India.
Variturn Electro Products Pvt Ltd (VEPL) was established in the year 1990 and specializes in manufacturing and supply of Wire Wound Resistors and Rheostats for Industrial, Defense, Energy Metering, Elevators, Wind Energy and Allied Engineering Applications, Non Conventional Energy Applications. The Company got Quality Assurance Certification from DGQA in 2001 and ISO 9001: 2008 Quality Certification from TUV-NORD in March. 2010.
VEPL Wire Wound Resistors approved with LCSO as per defense standards JSS 50402 and also with CACT and C-Dot for Telecom applications. The company is reckoned as one of the most preferred manufacturers and exporters of Wire Wound Resistors worldwide and constantly remain focused to maintain an impeccable integrity and diligence towards customer satisfaction.